Isaac Phypers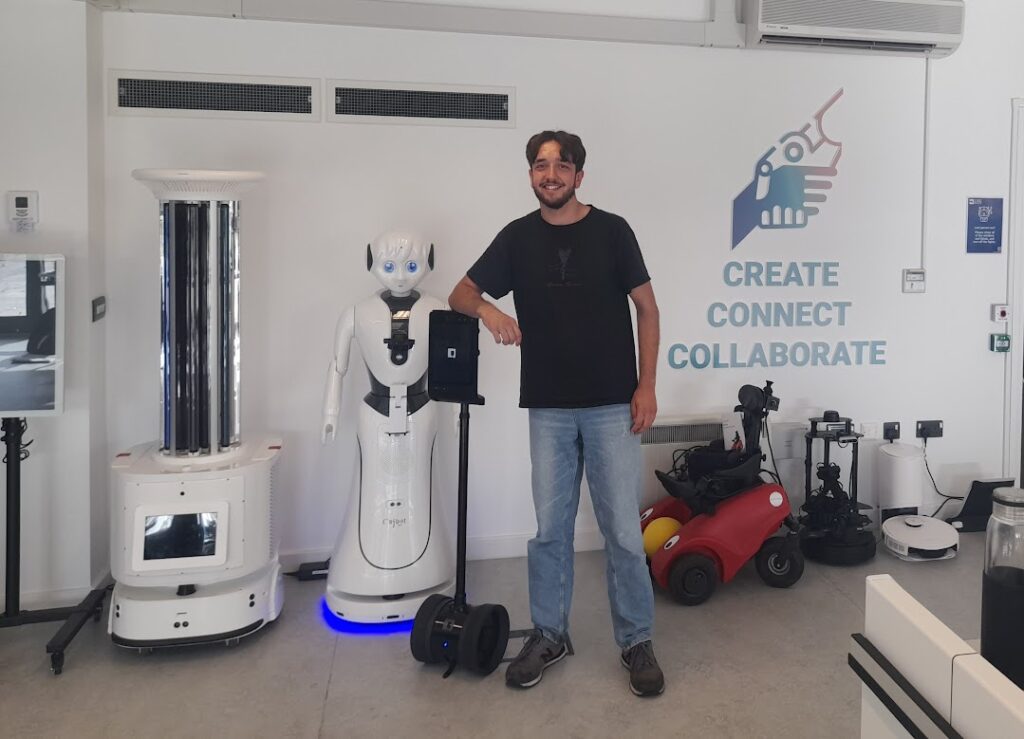 Isaac is coming to the end of a 12-week internship at the Cobot Maker Space (CMS), during which time he has been developing software to support his Masters dissertation and as part of the TAS Hub Augmented Reality Telepresence integrator research project.
In July, Isaac travelled with the CMS Operations team to BMA House in London to showcase the facilities robots and equipment at the TAS All Hands meeting.  Isaac also participated in a visit by members of the Department for Transport to the CMS in August.
"I found it really useful networking with other CMS users and the general creativity in the space has broadened the perspectives of my own work" Isaac told us.